Book On Demand: Pubblicare il tuo libro su Phasar Edizioni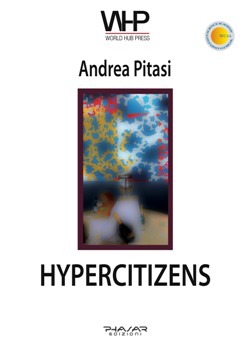 Hypercitizens
The gift of turning deserts into gardens features the emerging new elite, which must not waste its resources feeding those who turn gardens into deserts. The elite of the past needed to control the masses to be in power. The elite of the past needed the mystery of sacred symbols and fear, just like in politics and religion, to scare and control the masses.
The elite of today and tomorrow need to shape the trends and fluctuations of intangible and invisible knowledge to turn it into wealth, just like in finance and science. This is the key to power for the new elite, who no longer need to control the masses. These new elite live at a very cosmopolitan, global and self-investing level at which life becomes pure abstraction.
This high concept, cosmopolitan novel portrays this emerging elite named Hypercitizens.
Andrea Pitasi
is a university professor, a strategic advisor, an investor and lives the hypercitizen vision and style.
www.hypercitizen.com
www.andreapitasi.com
Prezzo: 0,00
Prezzo ebook: 4,99
ISBN: 978-88-6358-418-9
PAGINE:
Anno pubblicazione: 2017


SE TI PIACE QUESTO LIBRO FORSE TI PIACE ANCHE...